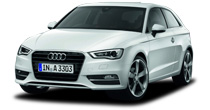 Audi Q7 3.0 Diesel Car Battery
About Audi Q7 3.0 Diesel Car Battery
Description: Among all the Audi car models, the Audi Q7 3.0 diesel holds a very special place. Its features are wide spread and various. The best part of this car is that it is spacious and elegant. It has few three row vehicles and has mixed style and features. This model has sole powertrain, which is supercharged with 333 hp and 3.0 liter V-6. It comes with eight speed automatic and all wheel drive standard. The optional air suspension gives a comfort driving and handling. Other features include luxurious interior space, massaging front seat, and twenty-three speaker audio systems. These features make it even more interesting.
Buy online Audi car batteries
Now there is a good option for you. If you have bought Audi Q7 3.0 model then you do not have to worry about buying the right battery for it. At http://www.everyonechoice.com/car-battery/audi/audi-q7-3-0-diesel you will get abundant options. Our service will give you the options to buy Audi Car Battery Online. With our service, you will get affordable choices as we provide cheapest Audi Car Battery Price in Delhi, India. This makes your choice easy and comfortable. We provide 24/7 services for you so that you get the best facility from us. You can call us at anytime for assistance.
Need any help
to choose the right
product for you
Feel free to call
our helpline
+91-9999-444-005
SMS on whatsapp chat
+91-9999-444-005