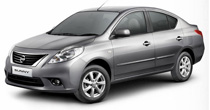 Nissan Teana 250 Petrol Car Battery
Buy Nissan Teana 250 Petrol Car Battery Online
Nissan is a prime Japanese car manufacturer, who is known for producing high powered vehicles. Known for its medium-range cars which outperform all other cars on Indian roads, this company has made its mark all over the world. Nissan cars are especially popular in India, because of their tough suspensions and state of the art technology which is involved in their manufacture. Nissan was incorporated in 2005 and offers excellent products in the different segments like hatchback, MUV, SUV and sedan segments in India. There are two portfolios under the Nissan brand in the country – Nissan and Datsun.
In February 2008 Nissan, with its global alliance partner Renault signed an agreement with the Government of Tamil Nadu in order to set up a manufacturing plant at Oragadam near Chennai. Apart from this Nissan vehicles are also imported from Japan and other countries. The Nissan Teana is a car well known for its tough suspension, smooth gears and excellent handling on Indian roads.
The Nissan Teana is a mid-size car which is well known as Nissan's largest front wheel drive sedan. The Teana is powered by a powerful V 6 engine along with new headlights and taillights, chrome trimmings on the bumpers, enlarged fog lights, front leg rests and newly designed gauges. This makes driving the Teana or riding in it as a passenger a great experience on Indian roads. We provide the most authentic quality standards. If you wish to check the price of the NISSAN TEANA 250 PETROL CAR BATTERY, you should visit our official website.
Need any help
to choose the right
product for you
Feel free to call
our helpline
+91 9999-444-005
SMS on whatsapp chat
+91 9999-444-005