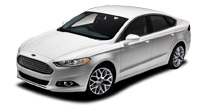 Ford Mondeo Petrol Car Battery
Buy Ford Mondeo Petrol Car Battery Online
The best battery which can choose for your Ford Mondeo petrol is the Amaron AAM FL 545106036. Amaron is recommended by most car owners due its superior quality. The Amaron AAM FL 545106036 flo battery has been crafted in the most sophisticated manner. The FLO batteries have been designed keeping in mind the Indian climate and weather. Its high power allows the car to start of in any climatic conditions. Silven X in the battery prevents corrosion and makes the battery long lasting.
Some other worth mentioning feature of the Amaron AAM FL 545106036 are –
>
Pre charged mode- Install the battery without worrying to charge it before usage.
Provide great mileage- gives a great riding experience.
To enhance safety there is the BIC Vent
Low on maintained because of superior workmanship
For the best results and one-time investment on car battery chose Amaron AAM FL 545106036.
Need any help
to choose the right
product for you
Feel free to call
our helpline
+91 9999-444-005
SMS on whatsapp chat
+91 9999-444-005