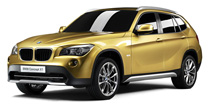 BMW X1 sDrive Diesel Car Battery
About BMW X1 sDrive Diesel Car Battery
Description:
BMW has launched its latest model in this year 2016. This car model is the BMW X1 SDRIVE DIESEL. Every year BMW brings new models for the customers. Every year it surprises and satisfies the customers with its latest improved cars. This car model also comes with such huge features. This car is a 2.0 liter diesel engine. The engine delivers 190bhp of power with peak torque of 400Nm. It comes with other features like eight speed automatic transmission. This sends power to the rear wheels. This car has more improved wheelbase and bigger dimension. The update headlamps and LED tail lamps give this car a classy look. It is giving huge competition to Mercedes Benz GLA and Audi Q3
.
Buy your car batteries online
If you want to buy your car batteries effortlessly then you must take the help of the online shopping. http://www.everyonechoice.com/car-battery/bmw/bmw-x1-sdrive-diesel here you will get your BMW X1 SDRIVE DIESEL batteries. At everyonechoice, we give you best chance to buy BMW Car Battery Online. You will be glad to know that we give you reasonable BMW Car Battery Price in Delhi, India. From us you can get best deals and discounts. We give you all the assistance when it comes to car batteries. Hurry up and call for your service now. we are there for you 24/7.
Need any help
to choose the right
product for you
Feel free to call
our helpline
+91-9999-444-005
SMS on whatsapp chat
+91-9999-444-005