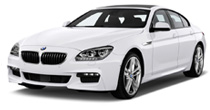 BMW 6 Series 640d Diesel Car Battery
About BMW 6 Series 640d Diesel Car Battery
Description:
The year 2012 saw the entry of the new car series of BMW in India and it is the BMW 6 series 640d diesel. This car comes with huge features. Apart from the superior features, it has excellent qualitative features. It has twin turbo 3.0 liter that makes 309 bhp. However, it has huge chunky 465lb feet, which is available from 1500rmp to 2500rmp. This sedan car has excellent look. The appearance and features of this car is majestic. It is spacious and highly comfortable. It looks better than any other BMW models. It gives excellent driving experience, which feels like king.
Get your car batteries online
Now you can buy your BMW car batteries from online. When it comes to car batteries it is very important to buy from the trusted service provides. If you want to buy car batteries for your BMW 6 SERIES 640D DIESEL cars then you can simply visit our website. http://www.everyonechoice.com/car-battery/bmw/bmw-6-series-640d-diesel here you can get the product that you desire. We give you the chance to buy BMW Car Battery Online. You will be happy to know that we give the cheapest BMW Car Battery Price in Delhi, India. Therefore, you can surely get the best facility from here at affordable price. You will never regret the service that we provide.
Need any help
to choose the right
product for you
Feel free to call
our helpline
+91-9999-444-005
SMS on whatsapp chat
+91-9999-444-005