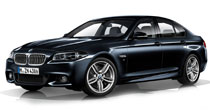 BMW 5 Series 523i Petrol Car Battery
About BMW 5 Series 523i Petrol Car Battery
Description:
The BMW series have highly grabbed the market. There is no doubt about the fact that BMW cars are proving to be the excellent day by day. Among various models, the BMW 5 series 523i petrol happens to be one of the best. The best part of this car is its excellent interior facilities and great engine quality. This cars runs on 2497cc V6 engine. The torque power of this car is 270 Nm at 2750 rpm. The look of this car is classy and elegant. This sedan car has overall length of 4841 mm. apart from the look this car has amazing interior and functional features like power steering, remote boot release, power windows and other.
Get your car batteries online
If you are worrying about buying the car batteries then you should en all your worries because now you can buy your BMW car batteries online. With our service, you can get trusted facilities. For booking, you can visit http://www.everyonechoice.com/car-battery/bmw/bmw-5-series-523i-petrol. You can easily book your BMW Car Battery Online. We give you best deals and offers. From our service, you can get cheapest BMW Car Battery Price in Delhi, India. You will always love our service. We give you 24/7 service for making your deal easy and effort less.
Need any help
to choose the right
product for you
Feel free to call
our helpline
+91-9999-444-005
SMS on whatsapp chat
+91-9999-444-005