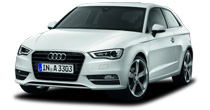 Audi Q5 Petrol Car Battery
About Audi Q5 Petrol Car Battery
Description: The Audi Q5 petrol cars were introduced in the Indian market in the year 2013. This is the second largest luxury car of India. The features of this car are indeed luxurious and best as the other Audi car models. It was launched in a total three engine options: 2.0 liter petrol, 2.0 liter and 3.0 liter diesel. It has exciting features. The inner design is very upgraded and updated. It has upgraded hexagonal grille, new fog lamps and many more. This car model comes with excellent fuel efficiency. It comes with 15% of fuel efficiency. People have hugely accepted this car model.
Buy Audi car batteries online
Now there is a good news for you. You can buy Audi Q5 petrol car batteries easily from online facility. Visit http://www.everyonechoice.com/car-battery/audi/audi-q5-petrol to take advantage of exciting deals. It is very important to choose best service provider and everyonechoice.com is the right destination for you. Here you can Buy Audi Car Battery Online. The interesting part is that we give you the opportunity to buy affordable batteries. We provide cheapest Audi Car Battery Price in Delhi, India. Therefore, visit at once to get all the opportunities. Our online services are available for you 24/7. Here we will always get cheapest deals.
Need any help
to choose the right
product for you
Feel free to call
our helpline
+91-9999-444-005
SMS on whatsapp chat
+91-9999-444-005